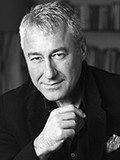 Keynote Speaker at INGLASS Conference, GAD - Global Architectural Development
Founder of
GAD
(Global Architectural Development), Turkey
Project: Esma Sultan
Project Award: short-listed for the Aga Khan award for Architecture
Awards: Archmarathon Crowd Award with Besiktas Fish Market 2014; Green Good Design Award with Eskisehir Rixos 2013; International Property Awards Asia-Pacific Leisure Category 2013; International Architecture Awards International Architecture Award 2011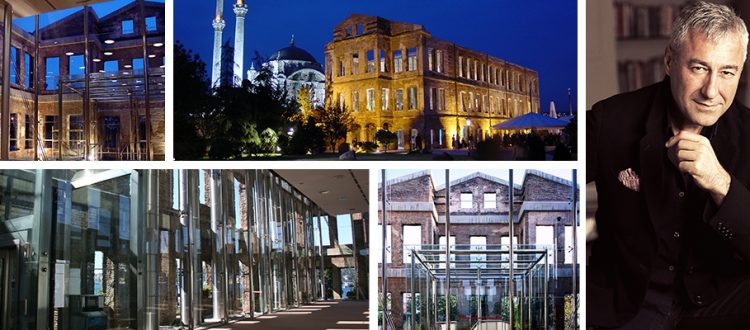 Gokhan Avcioğlu was born in Ankara, Turkey; he completed his education in KSU/BA with a degree in architecture in 1983. He is the principal and founder of GAD in Istanbul, established in 1994. At GAD (Global Architectural Development), Gokhan has completed a number of different projects of varying functions and sizes.
Among his projects are office buildings, public and commercial spaces, hotels and residences in Istanbul, Bodrum, New Jersey, Washington DC, Virginia, Philadelphia, Connecticut, Libya, Beirut, Riyadh, and Kiev. Gokhan has also designed various stores in Manhattan, NY, and restaurants in Istanbul & Washington DC. Highlights of his recent projects include a mixed-use residential and commercial project in Ortakoy, Istanbul, the Shell Headquarters Building (now Dogan Holding) Altunizade, the Beyoglu Borusan Music Center, Esma Sultan, the Bodrum Kuum Hotel, Eskisehir Rixos Spa&Thermal Hotel, Trump Cadde shopping mall, Autopia, Relux suite offices, and the Besiktas Fish Market. He has also completed residential lofts in Washington DC, hotels and private residences in Bodrum, Kazan, Russia, and a public park in Libya.
He has won numerous awards, including the 1997 Turkish Architecture Prize, the 2001 Cimsa Design Prize, a bronze medal at the Miami Bienal in 2003, Archmarathon Award in 2014, German Iconic Awards in 2014, Chicago Athenaeum Green Good Design Award in 2014 and 2012, Mipim AR Future Awards in 2013 and 2012 and International Property awards in 2013. A number of projects have been short-listed for the Aga Khan award for Architecture, including two projects in Kadikoy Park, completed in 1998 & 2004, Yalova Elyaf, completed in 2001, Esma Sultan, completed in 2005, Kuum Hotel in 2009, and Borusan Music Center, completed in 2009.
Gokhan Avcioğlu and GAD's projects have been exhibited at Galerist Istanbul, the Minima Art gallery in Philadelphia, Miami Bienal, the Musuem of Architecture in Rotterdam, and at the Royal Art Academy in London. In April 2008, objects designed by Gokhan Avcioğlu were shown at the Block Exhibition in Milan. In 2010, GAD's works were exhibited in Los Angeles. In 2011-2012 his projects were shown at Prague Design Week and in 2012 the One and Ortakoy project was exhibited at The Chicago Athenaeum Museum.
Gokhan Avcioğlu has been recognized by a number of different publications, including Wallpaper, Surface, City Magazine, NY Times, The New York Post, Transforming Cities – Urban Interventions in Public Cities, Braun Malls and Department stores, Archtektur fuehrer Istanbul, Gestalten Lets go out, Monocle, Architectural Digest, Architectural Record, plus design books such as World Houses Now, Urban Houses and Cafes, Restaurants and Bars, Atlas of Contemporary Architecture, Modern Interiors – Cool Restaurants in Istanbul. Gokhan has also been featured in TV programs, including BBC & Channel 4.
In 2001, Gokhanheld a studio at the École Spéciale d'Architecture in Paris, Yildiz Technical University, plus Istanbul Technical University in Istanbul.
In 2013 Gokhan established the foundation GADFOUNDATION (Gadev) which aims to promote Turkish architects and art production, informing people about architecture in addition to assisting students with various types of support to ensure excellent achievement in their education. He is continuously working towards this happy outcome in addition to projects for his foundation with an emphasis on various social aspects of architecture.
GAD is currently callaborating with Cecil Balmond, Philip Gumuchdjian, and with Jeff Lee & Mark Papa in international projects.
Gokhan Avcioğlu also has offices in New York, Bodrum, and Dubai, and is currently sharing his time between these locations.
Mr. Avcioğlu is a member of AIA New Tork Chapter, the Royal Institude of British Architects (RIBA) and Chamber of Architects Turkey (TMMOB).
AWARDS
2014 Archmarathon Crowd Award with Besiktas Fish Market
2014 German Iconic Award with Besiktas Fish Market
2013 Green Good Design Award with Eskisehir Rixos
2013 Mipim AR Future Awards Retail Architecture winner with Autopia
2013 International Property Awards Asia-Pacific Leisure Category with Maldives Project
2013 International Property Awards Multiple Residence and Mixed-Use Architecture for Russia Project
2013 International Property Awards Multiple Residence with Relux Suit Office TPST
2012 MIPIM AR Future Projects Awards – Urban Regeneration and Master Planning Award with GDKP
2012 International Property Awards Best Hotel Architecture
2011 International Property Awards Best International High-rise Architecture
2011 International Property Awards Best High-rise Architecture of Europe
2011 International Property Awards Best High-rise Architecture of Turkey
2011 International Property Awards Highly Commended
2011 ArkiPARC Best Alternative Investment
2011 International Architecture Awards International Architecture Award
2010 Urban Intervention Award Berlin- Special mention prize
2010 International Property Awards Best Mixed-use Architecture of Europe
2004 ODTÜ Techno-park Design Competition Fourth place award
2004 Aga Khan Awards Short-listed
2003 Miami Biennale Bronze medal
2001 Tekstilbank Administration Building Design Competition First place award
2001 Cimsa Design Prize for outdoor seating Second place award
2001 Aga Khan Awards Short-listed
2000 Tepe Architecture Awards New Searches in Architecture Award (Yalova Elyaf Administration Building)
2000 Tepe Architecture Awards New Searches in Architecture Award (Apartment No:28)
1999 TED College Campus Design Competition First place award
1998 Turkish Architecture Prize and Exhibition Turkish Architecture Prize
1998 Izmir Adnan Menderes Airport Terminal Building and Carpark Design Competition – Fifth place award
1997 "Wooden House" Idea Competition First place award
1997 Bursa Chamber of Trade Administration Building Design Competition – Fourth place award
1992 Shell Administration Building Design Competition- First place award
PROJECT PRESENTATION: Esma Sultan
Esma Sultan is a multi-purpose event space in Ortakoy, Istanbul, in the center of the city in a busy entertainment district on the banks of the Bosphorus.
Planting a glass and steel box inside the ruins of a palace to create a covered venue that constantly reminds us of the multiple histories innate in the new design.
The brick palace was built approximately 200 years ago for Esma Sultan, an Ottoman Sultan's wife as a summer palace. Destroyed by fire over a century ago, the exterior brick walls are all that remain of the building. In 1999 The Marmara Hotel decided to adaptively reuse the beautiful land-marked ruin, keeping the walls as a framework and support for a modern interior space inserted within to create an event and exhibition venue. Commissioned to renovate and redesign the space, GAD designed a thin but strong stainless steel and glass box that is suspended within the brick structure.
Glass buildings are often inappropriate in countries that have hot climates, however, the brick surrounds that remain of the palace made it possible for GAD to introduce this rarely seen architecture in Turkey, to Istanbul. The brick walls inadvertently create a shelter for the transparent glass box from the sun, rain and wind. Multi-leveled, the new building incorporates a bar and restaurant on the ground floor and a conference room or event space on the second floor entered by a wooden and steel curved staircase. The glass box is tethered to the brick walls with suspension rods, which ensures the two separate structures remain equidistant from each other and can therefore withstand extreme weather conditions and earthquakes. From the outside, the building gives the illusion that the palace remains in its original state. From inside, guests are reminded of the building's former incarnation with views of the Bosphorus made possible though the original arched brick window frames. The building encourages comparison between modern construction methods with those of 200 years ago.
PHOTO GALLERY