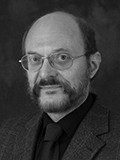 Guest Speaker, Budapest University of Technology and Economics
Head of department, Faculty of Architecture, Department of Building Constructions

PRESENTATION: "Design of Glass Roofs"
Prof. Gabor Becker is Head of department of Building Constructions at the Faculty of Architecture, University of Technology and Economics in Budapest, a member of several prestigious Hungarian organisms and institutions on buiding, such as Head of the editorial board of the journal "Hungarian Building Industry", (since 2012 ), Head of the Committee of Buliding Sciences of the Hungarian Academy of Sciences, and Vice president of the Hungarian Scientific Society for Building.
As an expert in building structures and constructions, prof. Gabor Becker works as advisor for the well-known Hungarian architects in their large projects made for several Hungarian and foreign investors like Tesco, AIG/Lincoln, Skanska, Glaxo-Wellcome, and others. (e.g., IBM Office Building INFO Park about 18.000 m2 (1998, IBM), "Westend Business Center" about 27.000 m2 (1999, Skanska), "Alkotáspoint" office Building 42.000 m2 (2001, AIG/Lincoln), "Science Park" about 35.00 m2 (2001, Skanska-Ericson), WET Research & Developing Centre with double façade about 16.000 m2 (2002, WET-Germany), "Kapás Center" office building 28.000 m2 (2003, Skanska), The Centre of HungaroControl (Hungarian Air Navigation Service) at Ferihegy Airport about 14.000 m2 (2003, Budapest Airport) Infopark C Building about 30.000 m2 (2003-4. IVG-Germany), "Népliget Center" office building about 58.000 m2 (2006-7, Skanska), "Riverpark" Office Building about 20.000 m2, on the riverside of Danube (2007-8, AIG/Lincoln), "Mobilis" Interactive Exhibition Centre about 3.000 m2 (Győr, 2010-12), Conference and Concert Centre Pécs, about 4200 m2 (2008-10), Sustainable, "Just Passive" Office Building, Szentendre about 8.600 m2, (ÉMI, 2011-13), "Váci Corner" Office Building about 18.000 m2, (HB Reavis, 2012-14).